Stochastic Outlook #1: Business is War
What we can learn from the Chinese general Han Xin
Disclaimer: these are my personal thoughts and not reflective of my employer. I do not give out financial or investing advice. 
It's been almost two years since I wrote on my Tinyletter. I fell out of the writing habit due to a traumatic startup experience, a bout of mono/chronic fatigue, and the pressure to write after gaining an internet following. I'm going to try again on Substack, writing for myself. I don't want to be too precious about my writing. These are unpolished thoughts and learnings.
I can't promise you this will be a tech newsletter. I'll try to keep it profesh but I'll be following my curiosities, no matter where they lead me.
What's on my mind: general Han Xin's strategy to winning battles 
Often I'm caught between two cultures, the individualistic American in me wants to fight fast and stand up for myself even at the cost of future growth. Whereas the Chinese part of me wants to slow down, not react, strategize, and act when I have the upper hand. This cognitive dissonance at times creates a great deal of inner conflict in my mind.
There is a Chinese saying that business is war. Financial instruments and strategies are used instead of soldiers, blood is shed on the cap table and in the board rooms instead of on the battlefield. Similar to Sun Tzu's Art of War, business battles are won by assessing the geopolitical landscapes and psychology of your competitors and making long term strategic bets. "Know your enemy and know yourself" is a core tenet to Art of War.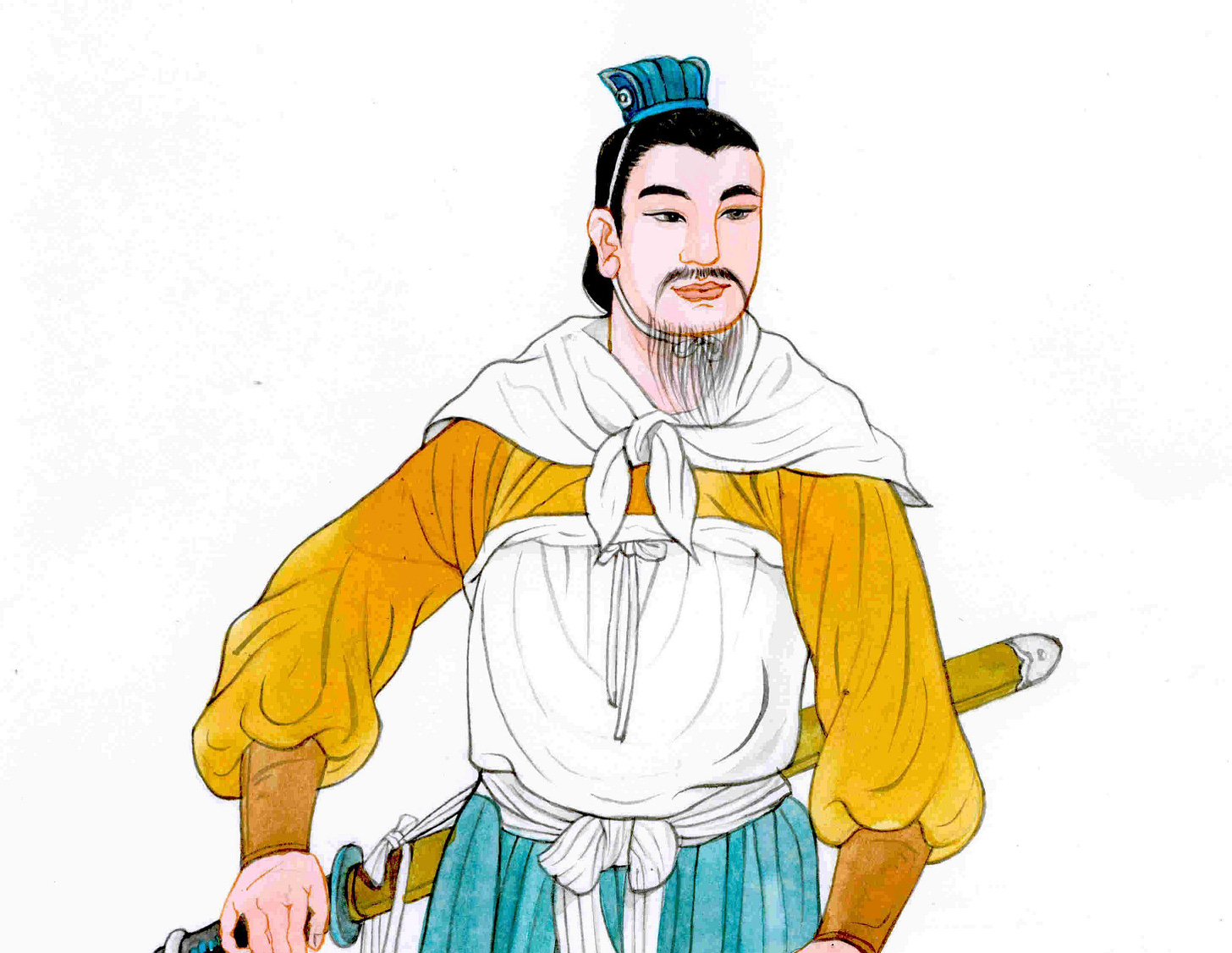 Recently, my dad told me about the story of Han Xin. Han Xin was a great general and military strategist who unified China during the Han Dynasty. Han Xin came from an underprivileged background as an orphan. He liked to practice martial arts and walked on the streets with a sword. One day a village bully stopped him in his tracks, ridiculing Han Xin about his sword. He gave Han Xin the ultimatum to either kill him to pass him or else crawl through his legs. Crawling through someone's legs was one of the worst humiliations in ancient China. Han Xin knew that if he killed the bully then he would be executed or worse, sent to a slave labor camp to build the Great Wall of China. A crowd gathered. He crawled through the bully's legs to the sound of laughter and jeers.  He swallowed the humiliation and went on with his day.
Years later, Han Xin became a great general who never lost a single battle in his career. In the face of adversity, Han Xin relinquished his ego and studied his enemy's psychology, geopolitical landscape, and strategies. To fight the warlord Xiang Yu, he joined forces with other allies and cultivated loyalty amongst his own soldiers. Having worked for Xiang Yu once, Han Xin knew his former boss's temperament. Xiang Yu was a good fighter but he was cocky, treated his subordinates poorly, and easily became jealous of his generals. Han Xin beat Xiang Yu during the famous battle of Gaixia.
Years later after Han Xin led 100,000 soldiers to victory and became the King of Chu he returned to his hometown a victor. The bully saw him and begged for forgiveness. Instead of punishing him, Han Xin hired the bully to be a small lieutenant in his kingdom. The former bully swore his loyalty to Han Xin.
This fable captures a cultural difference between the Chinese vs American views on fighting during confrontation. Bearing injustices and humiliation feels weak to the American individualistic freedom perspective. From an early age, I was forced to study and navigate power structures in white America. Fueled by the systemic injustices that my immigrant parents faced in the workplace, I wanted to reimagine that struggle and transcend these invisible power structures on my own terms. At the time, watching my parents quietly swallow racial and social injustices made me think they were weak but now I examine those memories differently. Han Xin's way of bearing indignations and injustices crawling through that bully's legs taught me three lessons:
Bear indignations with humility

Don't make impulsive decisions that will impede your future success and greatness

Turn people who have wronged you into loyalists
What's on the news: Walmart's Bid for Tiktok 
Microsoft & Walmart partnered together to bid on Tiktok. Often corporate development teams think about what would make sense for the parent company in the short term--increased revenue or stock prices--to make an acquisition deal happen. Instead of Walmart buying TikTok for a short term gain, marrying social media with e-commerce to expanding its marketplace business, I suggest corporate buyers consider investing and incubating early startups for future acquisition and partnerships. Why? The hardest part of an acquisition is integration in terms of the business and tech stack. Walmart is better off investing in a seed-stage startup like Popshop Live that already uses live streaming and TikTok-like social formats to engage consumers with creators instead of retrofitting Tiktok, a primarily social video application, into its ecommerce business strategy. Popshop Live aligns closer to what Walmart needs in the long run but this opportunity seems less obvious because the company is still nascent and finding the elusive product-market fit. Learning from the great general Han Xin, Walmart would benefit more from playing the long hand on investing early in startups and positioning them for acquisition, streamlining integrations more seamlessly. 
What I'm learning: investing in an uncertain market 
Are Index Funds Dead? 
In light of the 2020 stock market volatility, there is a growing minority sentiment on investing blogs that index funds and target funds are leaving potential gains on the table. The rich don't invest in Index Funds because they can afford to make riskier bets in art, hedge funds, real estate, water rights etc. But if you're an average investor who wants to pay for your kid's college index funds are just fine. The whole point of index funds is to bet on indices like the S&P 500. If you're an active stock investor who picked the right stocks like Apple, Tesla, and FB then you will experience greater gains than the average index fund investor. However, overall index funds are a safer bet than picking stocks in the long run. As a response to the COVID pandemic and the frothy stock market, I've been researching more innovative asset classes to offset gains lost from large-cap passively managed funds. A recent, six-year old aggressive ETF class called ARK Invest caught my attention. ARK Invest built a new ETF class based on disruptive innovation categories. Their themes include general innovation (ARKK), Autonomous Technology & Robotics (ARKQ), Next Generation Internet (ARKW), Genomic Revolution (ARKG), and Fintech Innovation (ARKF)--all areas I'm familiar with thanks to my research in deep tech venture theses areas. 
I love how ARK empowers their analysts to write and share their investment and research thoughts on social media which is revolutionary for investment firms that are traditionally old school and risk-averse. They bet right on Tesla six years ago which is why ARKK, ARKQ, and ARKW have performed above market ETFs, yielding 26% gains, 17% gains, and 32% gains respectively in portfolio performance since inception. Their fund manager Catherine Wood won my respect by selling 17% of their Tesla holdings in May, indicating wise portfolio management. According to Modern Portfolio Theory, you never want one holding to be the #1 winner in your portfolio for a long period of time, which lowers diversification and increases risk. Despite my enthusiasm for ARK, please keep in mind that ARK is still a very new fund which means we will have to wait and see how their momentary boom pans out in the long run. Time is the best test for all investment funds.
Tweets and Links I'm Into: 
My friend Lolita Taub and Jesse Middleton launched a $5M Community Fund, investing in community-drive startups
Yale endowment owns a forest -- always fascinating to see how endowments invest their money especially since they operate on hundred plus year time horizons 
SPACs (Special Purpose Acquisition Vehicles) as the new alternative to IPO -- seeing a lot of mentions about SPACs in light of Chamath pivoting Social Capital as a holding company.  
Elon Musk debuts the neuralink -- he is the ultimate technomancer with this cybernetic implant 
How the pandemic defeated America -- great systematic breakdown of what went wrong in the US's coronavirus response
I hope that as markets clear in 2020 we will have the confidence to bet on a more rational economy and hopefully, a more stable world. 
Stay stochastic and hopeful,
—bo
Special thanks to Dan Shipper, Tina He, and Joshua Fulfs for comments and edits! Thank you for encouraging me to write and publish.